Maybe you've heard of the wild ride that is National Novel Writing Month—a self-challenge for writers to pen a minimum of 1667 words a day in order to complete a 50k draft in 30 days. Maybe like me, you heard of it on and off and never actually thought about participating for one reason or another.
This year I decided to tackle it.
I've been depressed and slumping around my writing, and my pseudonym needed a break from short stories to stretch her little fingers. What the hell, right? It's like an author marathon.
So before I go into my results—there are only four more days, after all—I'll explain some misconceptions and overall insights.
First of all, 1667 words is doable
But it won't necessarily be easy. Life gets busy. Your time will be interrupted. You may get writer's block. You have to prepare for it.
I'm not saying that you have to drop your pantsing skills and become a plotter. I'm saying you should have a backup idea or some sort of emergency kit. If you get 5k words in and are stumped, it's not too late to turn to another project. If you get 15k words in and are stumped, you need your emergency kit.
Personally, I went in with an outline and character photos. I also ended up making a cheesy cover in about an hour, just to have something pretty to look at. As a side note, I usually use the Snowflake Method, but I skipped it because I decided on this challenge three days before it began.
I know many writers scoff at outlines. However, a basic 30 line bullet point list saying what you *think* will happen each chapter or just a list of events you know must occur before the ending, will allow you to track your progress. I love the satisfaction of flipping to my outline and adding a strikethrough to whatever I've accomplished.
An outline also means you can think about subplots and fit them in where the main plot may start to drag, or even when you're just sick of writing it.
If you don't want to do that, please do SOMETHING. Unplug your router while you write. Lock up your phone. Hide all pictures of cats.
Hell, hide your cat!  Tell your spouse/kids/roommate that you've got an infectious virus and shouldn't be bothered. (half-kidding folks)
Do whatever it takes to make your writing zone a focus zone.
You will not pen the next great American novel in 30 days
You'll have a rough draft. SO write it like a draft! Write fast and don't obsess over editing. If you get lost, go back, skim your writing. If you absolutely must, fix your typos. But don't remove passages you think suck. Leave them. You can fix it later. If you write in google docs, Word, or Scrivener, you can highlight and comment on things you suspect will need TLC later.
Now this said, I don't encourage you to set out to write 50k words of junk. Do your best. Just don't kill yourself over it. We all have crap paragraphs. If you caught Kate Whitaker's "Happy NaNoWriMo!" post, even she covered this. Don't obsess. No one even has to see your rough draft.
It may not be about winning for you, and that is OKAY
Going into this, I realized that the first book in the series I'm continuing is only 42k. So the chances are, this one will fall around there. You may be in the same boat, and it's not necessary to pad and pad to get to 50k. However, this also depends on how heavy you tend to be with the delete key in revising. If you know you'll trim 10k off, go ahead and see if you can squeeze more from your brain.
Also, remember that thing called life?
Maybe winning will be about doing as much as you can while also juggling your job, friends, kids, pets, stress, holiday (HELLO TURKEY), etc.
I'm in the middle of planning a huge move while remodeling my house. I'm surprised to have hit 20k, to be honest.
You should be proud of yourself for trying
Can't put it any simpler. I have had friends tell me they don't understand when I put 8 hours into working on a novel since I don't get paid. (Ouch!) I don't want to start an argument about how serious we should be about our writing as individual authors.
Personally, I have to write at least 5 of 7 days to feel I'm keeping in-line with my goals of being an author. I have downsized my LIFE in order to afford to quit my job and be a full-time writer. This NaNoWriMo I had a million reasons not to bother, but I did because I wanted to exercise my discipline, thinking, and willpower. Furthermore, 50k words is a huge step towards mastering my craft.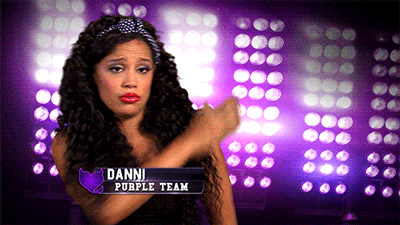 So that's what I've learned, and my analysis.
The grand reveal:
I will probably not hit 50k words.
I'll most likely end 5k short.
I'm okay with it.
I'll definitely win next year.
UPDATE: Somehow, I finished with 50,293 official word count. 
---
Evangeline Gold is best known for forum lurking and snark, but also writes naughty romances and occasionally has helpful advice. She loves to add a little magic to her stories, playing off existing folklore and myths while adding little twists. Vampires are her soft spot, and her true love will always be fantasy. Currently, she is working on the first novel in what aims to be a vast series. Vampires, intrigue, and delightful sex? Yes indeed.
More on Eva can be found at her own wordpress blog.
Save